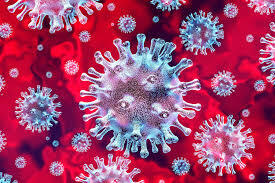 Please see updated guidance for reporting & returning to school following Covid-19 symptoms, Covid-19 Close Contacts, or Covid-19 diagnosis.
1.Covid-19 Close Contact – Close contacts notification will be initiated by the health department.
2. Covid-19 Symptoms include fever, chills, new cough, shortness of breath/difficulty breathing, loss of taste or smell
3. Covid-19 Positive -Isolation resulting from a positive test
Initial Communication
If a student presents Covid-19 symptoms, is designated a close-contact by the health department, or has received a Covid-19 positive test please contact the main office at Canton Middle School (646-3467) to seek further guidance on the return to school process.
Eligibility to Return to School
A student who falls under one of the 3 criteria will need a doctor's note indicating they are eligible to return to school with a specified date of return.
All Covid-19 related notes will need to come to the front office for review by the school nurse prior to the student entering campus.
Once an established return date has been issued by the health care professional and the return note has been reviewed by the school nurse, the student will be admitted to class. Students will receive a "Return to Class" slip from the school nurse notifying teachers of their eligibility to return.