Welcome to Canton Middle School!
Home of the Black Bears!
60 Penland Street
Canton, North Carolina 28716
Phone (828) 646-3467 Fax: (828) 646-3478

Todd Barbee – Principal
Click here to read a special message from Mr. Barbee
Bonnie Coleman – Assistant Principal
Laney Bryant – Lead Teacher
---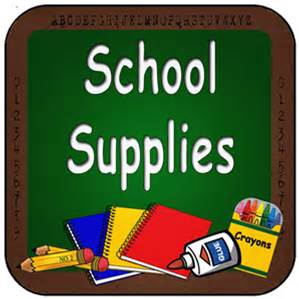 Important Information for 2016-2017
Printouts of these lists are also available in the CMS front office area, Monday – Thursday, during the summer.
---

Back to School Information
We are very excited to begin this new school year at Canton Middle School.  Here is a few things you need to know:
The first day of school will be on Monday, August 22nd at 7:55AM.
Monday 8-22 and Tuesday 8-23 school will be dismissed at 12:30 pm.
 6th Grade Orientation-Thursday, August 18th 6pm

We know that starting 6th grade can be a bit scary for students and to help ease some fears and answer some questions we will be having a special orientation for 6th grade. During this orientation you and your child will be able to attend an informative meeting, find classrooms, and have a brief introduction to teachers.
Students may pick up their schedule beginning at 5:30pm in the A Building gym located beside the auditorium.  There will be signs and staff to direct you. Beginning at 6pm there will be a brief meeting in the auditorium.
In the meeting we will go over some important information you and your child will need to know to get acclimated to middle school.  From there students and parents will be dismissed to do a BRIEF rotation through their core classes. This will be a brief hello meeting so your child can put a face with a name, we will have an open house at a later date for in depth conversations between parents and teachers. We hope that this orientation will help your child feel more comfortable and excited about coming to Canton Middle School, the entire meeting and rotation should be about an hour process. Please make every possible effort to attend this orientation on Thursday, August 18th at 6pm.
 7th & 8th Grade Schedule Pick Up-Thursday August 18th 9am until 12 noon

7th & 8th grade students may pick up their schedules on Thursday, August 18th from 9am until 12 noon in the A Building gym. During this time students may walk around campus and locate their classes for next year. Since these students are already  acclimated to the policies, procedures, and campus of CMS so they will not have an orientation but there will be an open house held at a later date to meet their child's teachers.
Parents Please Note….  In order to give teachers and staff ample time to prepare for the start of the school year, this will be the ONLY TIMES that schedules will be given out. Please make every possible efforts to come on these days to help your child be better prepared for the new school year.
If you are unable to attend on these dates and time, your child will need to report to the B-Building gym on the first day of school when they arrive on campus.  There your child will receive a copy of their schedule and staff will assist them to their classes. We want to make every possible effort to ensure that your child has a great start to the new school year.  If you have any questions or concerns please call the school office at 646-3467.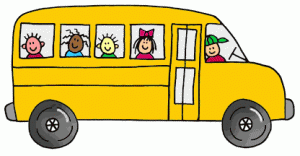 CMS Bus Routes 2016-2017
Canton Middle School shares buses with Pisgah High School.  If your child attended Canton Middle School last year there might be a change in his or her bus number. Bus 9 from last year will now be Bus 6 & Bus 160 from last year will now be Bus 33.
Please review the following bus list to make sure your child gets on the proper bus. There will be a more detailed bus schedule of times available at schedule pick up and orientations at the Transportation Table.  Parents, please be aware the for the first few days of school bus times will vary.
Bus Routes by Bus Number:
Bus Routes by Street Name:
In the afternoon students from Canton Middle School will be dismissed at 2:50 to load buses.  Not all buses will be on the CMS bus lot so CMS students will be assigned a bus to take them to PHS where SOME students will be required to change buses to load the proper bus to go home.  Attached is the bus exchange schedule:
For a complete listing of all HCS bus routes please visit:
http://www.haywood.k12.nc.us/transportation/
CMS STUDENT HANDBOOK
This document is also located in the front of student agendas.
It contains all current information about:
Dress Code Policy
School Bus Policy
Checkout and Transportation Guidelines
Dance Policy
Student Personal Electronics/Phone Policy
Media Center Policy
Cafeteria Charge Policy
And More
Free and Reduced Lunch Application
Free & Reduced Lunch Application Spanish
---
Box Tops for Education!
Support CMS 6th and 7th Grade –
Clip your box tops and bring them to school!
Click here to learn more about the Box Tops program.
Did you know you can even Sign Up Online and receive coupons and discount offers, all while helping CMS?!
"Signing up to support your school online is easy and free – and it's the first step towards even more opportunities for your school."
---
Help Support CMS When You Shop For Your Groceries!
The sign-up is a one time process that will take place at the beginning of the school year.
(Note: participants must sign up each school year to enroll for that year.)
The school that is designated by the customer is linked to the customer's Ingles AdvantageTM Card until May 1st of the current school year. Ingles will maintain a cumulative total for the school (only one school can be designated per household) the customer has selected and will provide the reward to the school on the pay out period date.
http://www.ingles-markets.com/toolsforschools