CMS Loves Veterans!
---
November 10, 2015
Program in Honor of Veterans' Day, 2015
CMS Students on the history of Veterans Day and what it means to them
Active Duty Marine Corps Captain Jonah Warren
James Towe WW II Veteran – Full Video
James Towe – Abbreviated Video (as seen during program)
CMS Students and Faculty with family members who serve or have served in the U.S. armed forces
Thank you, Pisgah High School NJROTC Color Guard!
Thank You, Veterans!!
We do have a little more of our program content to add – check back soon!
And thank you, CMS family, for your Great Support!!
And don't forget to
Visit Us On Facebook!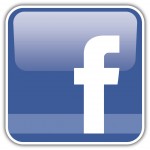 Or you can click the "Like" icon below!
We will be adding content from our program this week!